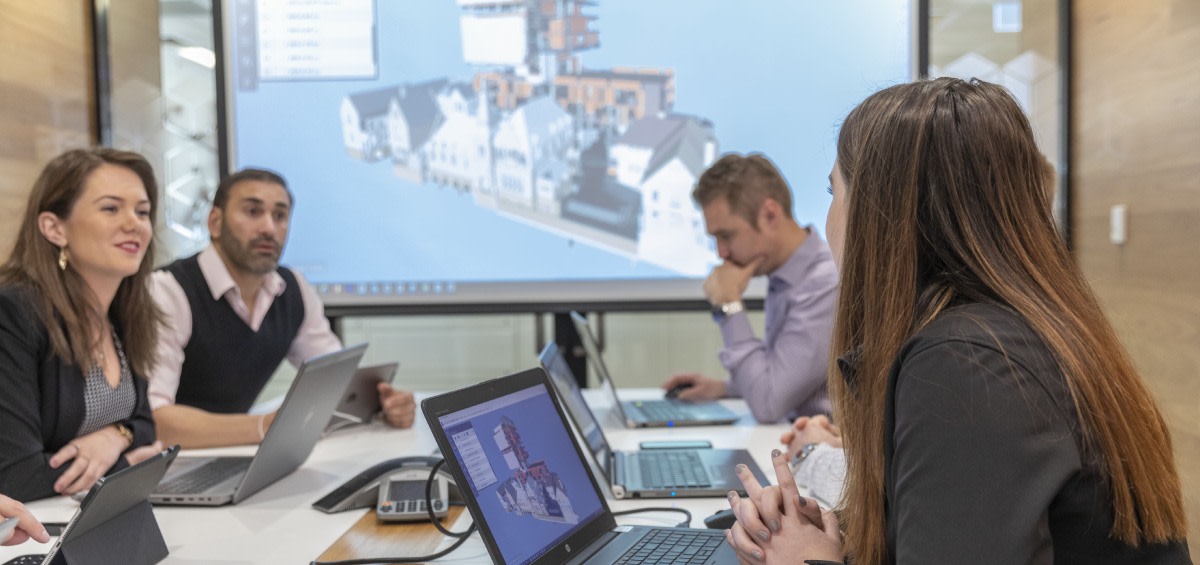 5D modeling gets a nod with continued partnership
5D modeling gets a nod with continued partnership
Construction company and software company save time on large projects with new data modeling techniques.
Hansen Yuncken and Autodesk have announced a new three-year deal that will see the former continue as a customer for the next three years and follows a decade-long working agreement.
The deal will see the pair continue their collaboration, which has seen Hansen Yuncken use its construction software across the business, including during the current construction of the Meadowbank TAFE Multi-Trades and Digital Technology Hub in NSW.
The brand's real-time technology centralizes design, modeling, documentation and data projects, attributes that have led to a plethora of benefits for collaboration, efficiency and decision-making, which, according to Hansen Yuncken, can be applied to the whole industry.
Cloud-based technology has saved hundreds of hours in the construction phase of large projects, according to Daniel Smith, building information modeling manager at Hansen Yuncken.
Speaking of software support during the Meadowbank TAFE project, which proved difficult not only due to the limited accessibility of the site and its complex design, but also the fact that a majority of the construction has been completed during the height of the COVID disruption, Mr. Smith explained, "One of our site managers estimated that by using Autodesk, an additional 50 hours invested in the planning stages saved us 200-300 hours of construction work, plus additional costs.
"Team members, contractors and the client have visibility into a central data hub, creating greater trust and more informed decision-making. We can better model and plan the entire construction process, mitigating potential risks before they arise.
He added that "the current market has reinforced the need to achieve as much efficiency as possible."
Autodesk's cloud-based software facilitated Hansen Yuncken's transition from 3D modeling to 5D, which takes into account time and cost information. However, the brand's ambitions don't stop there, with plans to introduce 6D modeling which will also take management into account.
The collaboration between the two companies "goes beyond anything transactional," according to Rexine Jones, chief financial and information officer of Hansen Yuncken.
"Hansen Yuncken chose to work with Autodesk because we both strive to be best in class. We work together to improve each other's business," she added.
This sense of a mutually beneficial business relationship was echoed by Lou Grespan, vice president of named account sales at Autodesk.
"Ultimately, we are both working towards the same goal: to make construction more efficient for the benefit of the end user," Mr. Grespan said.
He explained how, through his collaboration with Hansen Yuncken, Autodesk is able to undertake real-time R&D.
"They provide real, on-the-ground information, which we use to customize our product and deliver a solution that's truly tailored to our needs," he said.
Ms Jones concluded that while the construction industry has come a long way in terms of implementing technology, there is still a long way to go.
"The industry still needs to embed digital technology into its culture to maximize value across the chain," she said.