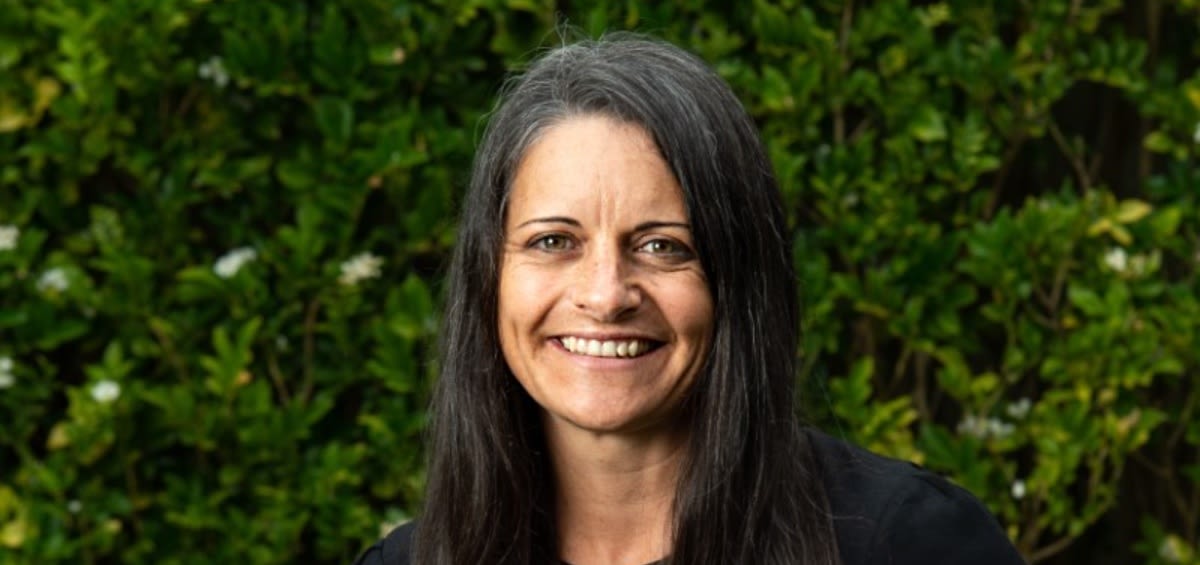 Simplify the journey from sale to settlement – Real Estate Business
With property's centuries-old status as the most valuable asset Australians will own in their lifetime, this expert says it's vital that the process involved in securing a property is "as secure, reliable and as efficient as possible.
Amanda Chase is Director of Growth at Deep Blue Company (DBC), a group of companies working to simplify the journey from sales to settlement for all Australians.
In this REB exclusive, Ms Chase – whose role at the digital transfer company spans business, people and digital leadership – explained why the need for a streamlined process has come to the market.
"In Australia we have been transacting property for over 150 years and yet the industry still looks the same in 2022 as it did then. In a century and a half, the process of selling and installing a house has remained largely unchanged," she explained.
As technology has made leaps and bounds over the past century and a half with the advent of cell phones, the internet and electric lightning, Ms Chase expressed her view that the journey from retail to regulation remained archaic.
"It seems absurd that in the same time frame, the journey from sale to settlement has barely moved beyond its paper roots," she commented.
Reviewing the current state of conveyancing, she criticized that the "lack of transparency, efficiency and standardization" can make the process cumbersome for consumers.
"There are multiple steps (often the same ones like identity verification) to go through during the process, with up to eight separate parties involved," she revealed.
Recognizing the need for streamlined processes, she reflected on how DBC was established in 2010 with a mission to champion digital transfer and digitize the entire sales-to-settlement process.
"We believe everyone should have access to transparent, easy-to-understand information at every stage of the real estate journey," Ms. Chase said.
Driven by its overarching goal of transforming the real estate transaction process, DBC has added various technologies and services to its portfolio over the years, welcoming several entrants to its stable of brands, including bytherules, veynancing.com.au, First Class Legal, Rapid Building Inspections and Property Offering.
Recently, the company celebrated 10 years of existence by celebrating a milestone of achieving 7.8% market share, making it 20 times larger than the nearest competitor in the same category.
Ms Chase gave a behind-the-scenes look at how the company is tackling the various gaps and bumps on the road from sale to settlement by detailing how its Offer to Own platform – launched in November 2021 – has seen the day.
"Our research showed that buyers were sometimes unconvinced that agents had received their offer, we also heard that agents wanted to know what was going on with the carrier as they were often kept on the sidelines," she revealed.
To address this, she said Offer to Own was promoted as a platform that integrates with agency CRMs and gives buyers the ability to get digital offers to agents immediately after attending an open house. .
"Digitizing this process has created a smooth and seamless experience that we hope will make the real estate journey less intimidating for buyers and more transparent for agents," she said.
But Ms Chase revealed that it's not just companies like DBC that have driven the digital shift in the conveyancing space.
The executive revealed that current market trends – including the changing habits of buyers and sellers over the past unpredictable years – have also played a role in the digital transformation of real estate transactions.
"As a $9 trillion industry, property is one of the most important sectors of the Australian economy. Yet the buying and selling process is complex, fragmented and slow.
"It's an inefficient and ambiguous process that can leave people confused in what can be quite a stressful time. Today, buyers and sellers are asking for more. In a digitally driven world, we expect more great transparency and efficiency in all of our interactions and the ownership process is no different," she said.
She predicts that the industry's reliance on digital technology "will only increase" as convenience becomes king not only for buyers and sellers, but also for the real estate industry.
Ms. Chase said improving the transaction process will provide much-needed convenience to all parties involved.
"Streamlining the journey from sale to payment means that all information is 'symmetric', i.e. all parties have the same information at the same time and there are no agendas hidden or surprises along the way.
"This makes life easier for both the agent and the buyer, as it drastically cuts down on administration hours that have traditionally been a big part of the property buying experience. the agent, it's a game-changer because it gives them more time to support buyers every step of the way in the real estate journey," she explained.
And despite the significant progress made in improving the digital transfer process, Ms Chase admitted there were other areas that needed improvement.
"There is certainly more work to be done, and a transparent and efficient process is needed for much more than just settlement," she said.
She pointed out that the lack of standardization is an "industry-wide problem" that spans multiple areas, including real estate transactions, state processes, attorneys, contracts, real estate agencies and financial institutions.
"For example, the contract of sale is not only different from state to state, but also from attorney to attorney. In Queensland a contract could be as little as five pages, and in Victoria it could be up to 40 pages! This can confuse buyers and lead to a lack of confidence in an already complex and cumbersome system," she revealed.
And while she recognizes it as a huge undertaking, Ms Chase shared that DBC isn't slowing down any time soon to accomplish its mission.
Although the market has been able to ride out the unpredictability over the past few years due to the pandemic, there are still headwinds that society and the real estate sector are preparing for, such as rising inflation, rising interest rates and an expected market downturn.
"With these macro uncertainties, more than ever, buyers and sellers want a sense of more control over the ownership process, and to achieve that, they need a transparent, reliable and efficient sale-to-settlement process. We continue to prepare to offer them exactly that," she said.
"There are many ways to innovate digitally in the sales-to-payment journey and we are always looking for new ways to add value to the industry and grow, whether through new products or by refining our existing business model."
On a personal note, Ms Chase finds her role at the company at the forefront of digital transformation "interesting" because "no day is ever the same".
"My work can range from approving or removing blocks on projects to doing mentoring and coaching work. A big area of ​​focus is driving growth through on-the-ground product development, creating new acquisition channels and developing strategic partnerships," said the leader.
Going forward, the executive said DBC will stay true to its commitment to simplify the transfer of ownership process.
"[Digitisation] is crucial in keeping up with changing consumer demands and transforming a traditionally arduous process into something easily accessible for everyday Australians. We are excited to continue championing the digital transformation from sale to settlement and making it easier for people to access property-wide," she concluded.